Vintage 2022 – A View from the Vines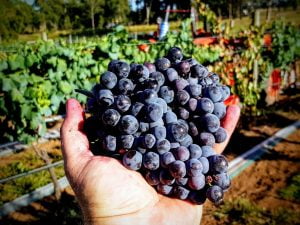 Vintage 2022 is getting underway in wineries all across New South Wales — and progressively in other states as well — as summer turns slowly towards autumn. All across the country, crews are out picking fruit that will be turned into our favourite wines.
But, in the wake of years of intense climate change, recently broken droughts, devastating bushfires, and a wet and humid La Nina year, how are things looking down there in the vineyards?
To get the answers, I asked some of the best winemakers from the Hunter Valley, Mudgee, Orange and the Southern Highlands wine regions their thoughts. The responses I received were as varied as their winemaking styles and personalities but consensus is clear that, given a little luck with the weather, this year should be a cracker for good wine.
Here's what they told me…
Andrew Thomas – Thomas Wines, Hunter Valley NSW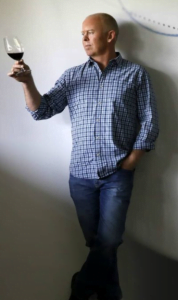 With a relatively wet and cool growing season since budburst back in late August last year, it's been a challenging season for grapegrowers to keep on top of potential mildew breakouts, but I'm pleased to report that all the vineyards we source our fruit from are still looking in great shape.
The yield estimates look slightly up on what we'd consider normal, so we have been diligently crop thinning our shiraz to maximise the chances of fully ripening the fruit.
We've got a bit of drizzly rain falling as I write this, but the short term forecast looks relatively promising. I'd love to say we're looking at another great vintage, but I'm afraid that is totally in the lap of the weather gods. If the rain holds of for the next few weeks we'll be looking sweet. If it comes down hard we'll be working even harder to salvage a crop.
Watch this space!
[visit: https://thomaswines.com.au]
Valentina Moresco – Krinklewood Biodynamic Vineyard, Hunter Valley NSW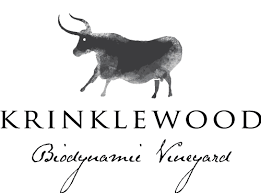 Vintage 2022 has been a tough one. We had lots of rain in November which has increased the risk of downy however I have to admit that overall we are in a good spot! Chardonnay & Semillon are looking pristine with some good yields predicted.
Also, the Shiraz is looking good at this stage but is a long way to go so we just wait and see.
Certainly, the biodynamic sprays have done their job this year maintaining the vines strong and resistant to disease.
I can't wait to have the grapes safe in the winery and make great wines!
[visit: https://www.krinklewood.com/]
Angus Vinden – Vinden Wines, Hunter Valley NSW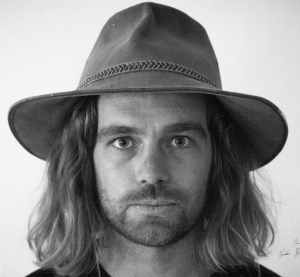 The 2022 Harvest is looking fantastic at this stage.
It was one of the wettest and coolest springs in memory and has given us the potential for some beautiful elegant wines with stunning natural acidity.
Mother Nature has been kind to us over the past few weeks and we have not received too much rainfall. We are all waiting with fingers crossed that the wet weather holds off for the next 2- 3 weeks.
We'll be starting with some Semillon and Chardonnay, this will soon be followed by some Gewürztraminer and Verdelho. The reds are still a little way away, however considering we have not had a day over 35 degrees this year I am really excited by the potential for what the season brings!
[visit: https://www.vindenwines.com.au/]
Andrew Ling – Carillion Wines, Hunter Valley & Orange NSW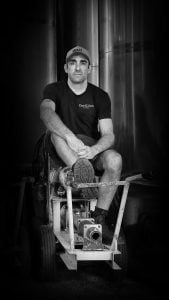 2022 has great potential, particularly among our white varietals like Chard, Sem, Vermentino and Fiano. Minimal disease pressure to this point and good healthy crops and canopies.
The rain needs to leave us alone for at least 2 months for the reds to have a good chance, as many have just finished or just finishing veraison. Occasional showers are manageable but persistent rain and humidity is not.
Overall I have relatively high hopes for this vintage. Comparing to last year at this stage we are definitely in a better spot. Mother Nature needs to do her thing now!
[visit: https://www.carillionwines.com.au/]
Peta Kotz – Sabi Wabi, Hunter Valley NSW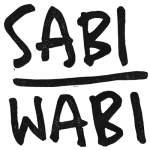 Overall I think it's shaping up to be a really good vintage. Despite the challenges that rain brings, both whites and reds are looking great. Slow ripening with a nice balance of fruit and acidity. I'm excited to see the results!
[visit: https://www.sabiwabi.com.au/]
Jonathan Holgate – Tertini Wines, Southern Highlands NSW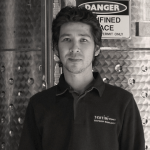 Jonathan is a winemaker of very few words who generally lets his magnificent wines do all the talking for him, but he did say; "2022 will be a very challenging harvest but going by our results from last season, which was also challenging, we still bottled some gems."
[visit: https://tertiniwines.com.au/]
Shannon Burgess-Moore – Tamburlaine Organic Wines/Grandis Wines, Hunter Valley NSW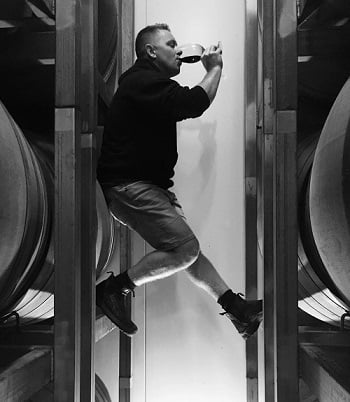 Vintage '22 is proving to be another interesting challenge. Cooler temperatures in the last few months of 2021, very few 35+ degree days and more easterly winds has contributed to a slower kick off to crush. Meaning many wineries in the valley are squeaky clean and on edge!
Exceptional winter rainfall not seen in many years has given strength and vitality to vineyards hard hit from heightened drought conditions and poor nutrition over the last 5-6 years.
The long term forecast is still looking wet, but we hope the trend continues where by what actually arrives is far less. I'm predicting a strong year for reds with some exceptional parcels of Chardonnay to be seen for those who can hold their nerve!
Some great early season growth and low disease pressure across all our vineyards was undone by some heavy rain events. So wet, preventing tractor access into the vineyards to apply preventative sprays to ward off mildews. That has impacted low percentages of yield loss. More so in the aromatic whites such as Verdelho.
A stand out so far is the quality and vine balance of Chardonnay and Semillon across all blocks, with Shiraz looking strong post verasion.
[visit: https://tamburlaine.com.au/ & http://www.grandiswines.com.au]
Liam Heslop – Heslop Wines, Mudgee NSW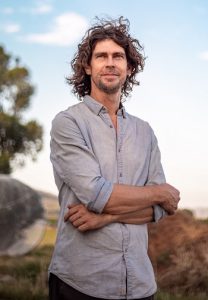 La Niña years in Mudgee usually result in a challenging vintage. The timing of rain will be critical from now until picking, which should start late in February.
A dry February and March would be ideal after we have managed to prevent major crop loss from record rain in November. Unfortunately, a hail storm a couple of weeks ago has further complicated the season, losing 5-15% of the crop and damaging another 5-10%, depending on the variety.
Overall it looks to be a cooler year, so white varieties should be bright and fresh with good natural acidity. Reds have plenty of canopy to ripen the fruit, resulting in fresh fruit flavours and wines with good body and balance. Provided we can get things over the line, there should be some fantastic wines out of 2022.
[visit: https://www.heslopwines.com.au/]