SUQ RESTAURANT: An Around the World Food Journey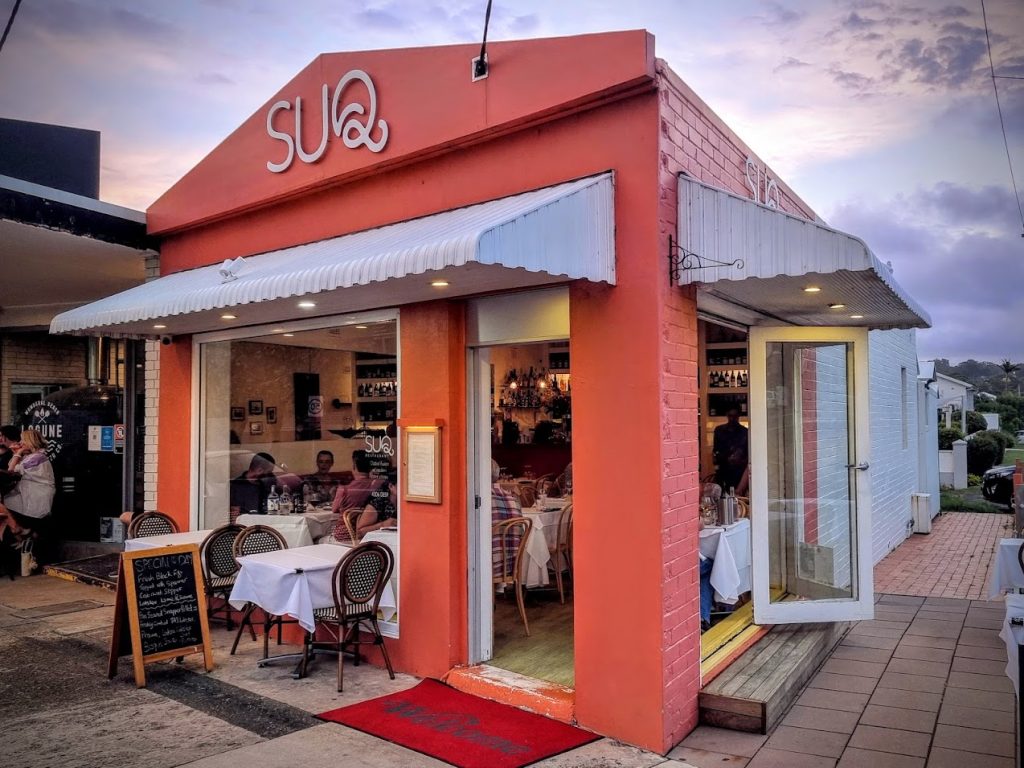 Suq (souk) /suːk/ – a bazaar, a marketplace, especially in the Middle East and India.
As soon as you know the meaning of the name, you'll understand the restaurant.
For many years we've come to expect a particular cultural cuisine when we visit a restaurant. We tend to categorise our food by countries and regions: French, Chinese, Indian and Thai, Turkish Mezze and Spanish Tapas. Suq Restaurant at Wamberal on the Central Coast takes a different approach, with one of the most eclectic menus we've encountered.
Owner, Chef Michael Guirguis, grew up in Egypt cooking with family and started his professional culinary career in France at age 17. From there he travelled to Italy, Lebanon, Greece and Japan before landing in Australia, all the while honing his cooking skills. This wide range of experience is reflected in sheer diversity of the menu's offerings.
The first thing you'll notice about Suq though is the bright and cheerful exterior, an orange hue you'll only find in the clouds of the very best sunsets. The interior is just as warm and welcoming too. Not a large space, but cosy and inviting and full of light. More like a homely French Bistro than many of the newer, darker toned restaurants around the coast.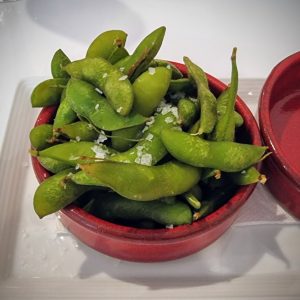 The menu is designed to share, a decision that works very well with Suq's casual atmosphere. Food made to enjoy with family and friends. A place to eat and drink and chat and enjoy the company of others, in the very best tradition of the Middle East.
The offerings range from light to substantial, and each plate serves two people.
To start, there are so many choices: Japanese inspired Edamame Beans with Maldon Salt (so good!), Sicilian Green Olives, Oysters with French Champagne Vinegar…you can see where this is going right? Around the world in one restaurant! And we haven't even made our way to the lighter plates yet.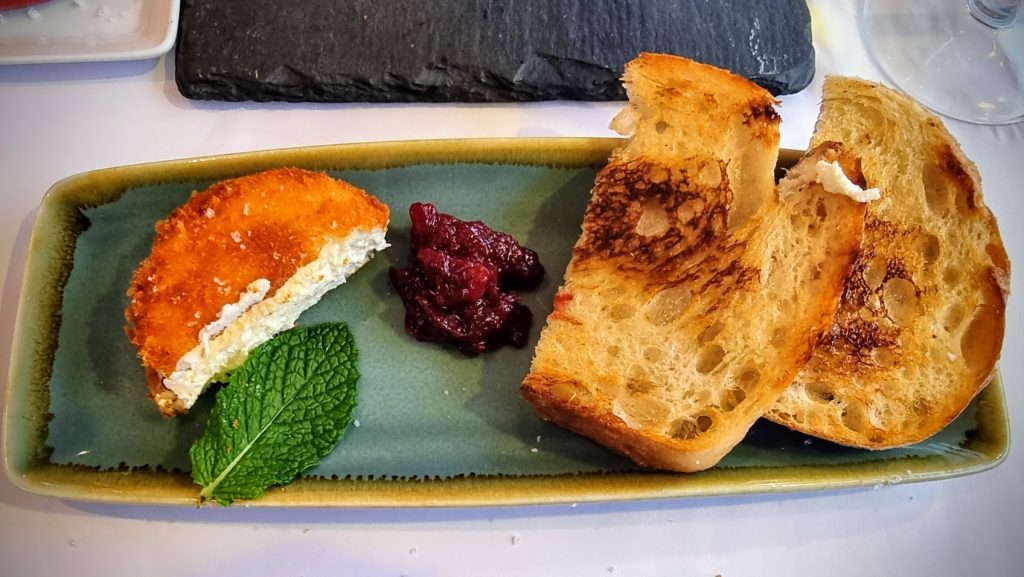 Our favourite of these starters was definitely the Fried French Goat's Cheese with beetroot, fig & quince jam and toasted sourdough. Deliciously crisp crumb holding together the warm melted goat's cheese. Spread it on the toasted sourdough with the beetroot and jam and we were in heaven.
Next up are lighter plates, featuring everything from Yellow Fin Tuna Sashimi, Mediterranean-style Grilled Octopus, Moroccan lamb rolls, and Seared Scallops with Chorizo. We opted for the Italian-inspired Arancini of Wild Mushroom and Taleggio, truffle oil, and tarragon mayo. It was a wonderful choice. The rice perfectly cooked and the mushrooms wonderfully earthy with just the right balance of cheese. The truffle oil was subtle and not at all overwhelming, as truffle oil can sometimes be, complimenting the other flavours rather than overpowering them. And a perfect amount of herby tarragon mayo on the plate for dipping.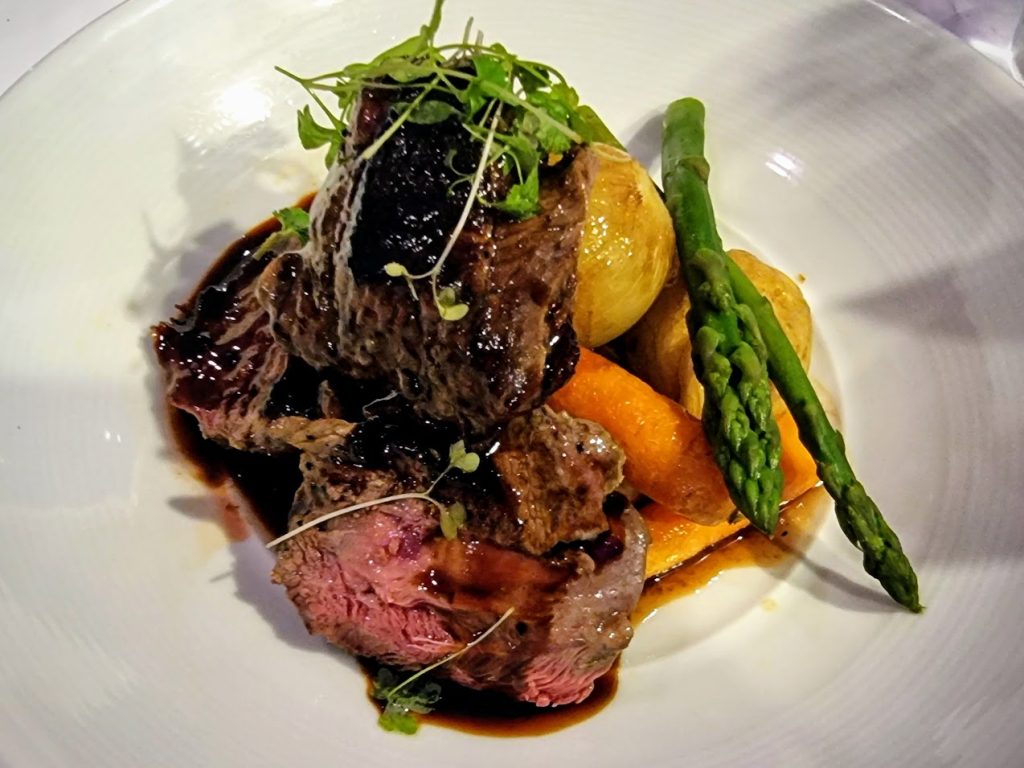 The larger, more substantial, plates offer just as wide a range with something sure to entice just about everyone. Fish of the day, Moroccan-style prawn hotpot, a Malaysian wagyu beef curry, Cape Grim eye fillet, and even New Zealand Venison. We found it hard to choose, but eventually decided upon one of the daily specials…
Our Illabo Lamb Rump was served medium rare — just the way we like it — with chat potatoes, onion, carrots, asparagus and a muscat jus. Very warm and satisfying on what turned out to be quite a cold and wet November evening.
I can't forget the sides either! We've tried the Green Beans in Sambal with Ricotta and Macadamia before, and absolutely adored them! This time, we tried the Cairo-style grilled corn cob in lime aioli and parmesan. We can never go past grilled corn, and this is almost a dish all on it's own. Very tasty, and something we'll certainly order again.

Did I mention earlier that it was hard to choose from such a diverse menu? Yeah, I did, and dessert made it even harder. So hard in fact, that we ended up choosing three desserts between the two of us!
The Passionfruit Crème Brûlée with mixed berry compote was my first choice. My wife chose the Chocolate Fondant. The top of the Brûlée was crisp as glass, and the custard silky smooth. The Fondant was rich and light on the outside and warm and oozing on the inside. There's not much more you can ask for with those two desserts; if a chef can get those aspects right, everything else just falls into place and these desserts were no exception.
But what about the selection of Gelato & Sorbet with Raspberry Coulis? We had to order this too, and it was a marvelous final palette cleanser. The lemon sorbet was so refreshing I could just eat it all summer long.
The wine list isn't extensive, and many are by the bottle, but it still covers enough bases that you're sure to find something to pair nicely with the majority of dishes. There are also beers and ciders, cocktails, spirits and non-alcoholic options, as well as a range of teas.
Overall, Suq Restaurant is a unique experience. The varied range of cultural flavours and techniques displayed in the menu work surprisingly well together. Dishes either compliment or contrast each other, but never clash, and that is an achievement that can only be a testament to Chef Guirguis' years of experience.
Suq Restaurant is a bazaar of culinary delights. An around the world food journey that reflects the Chef's own life experiences. The sort of restaurant where everything is interesting and enticing, encouraging repeat visits just so you can try something you didn't choose last time. I know we'll be visiting again, and I'm sure one visit won't be enough for you either.
Suq is located at 80 Ocean View Dr, Wamberal, NSW. It is open for Dinner Tuesday to Saturday. For bookings phone: 02 4306 0859 or check out the website at www.suqrestaurant.com.au.